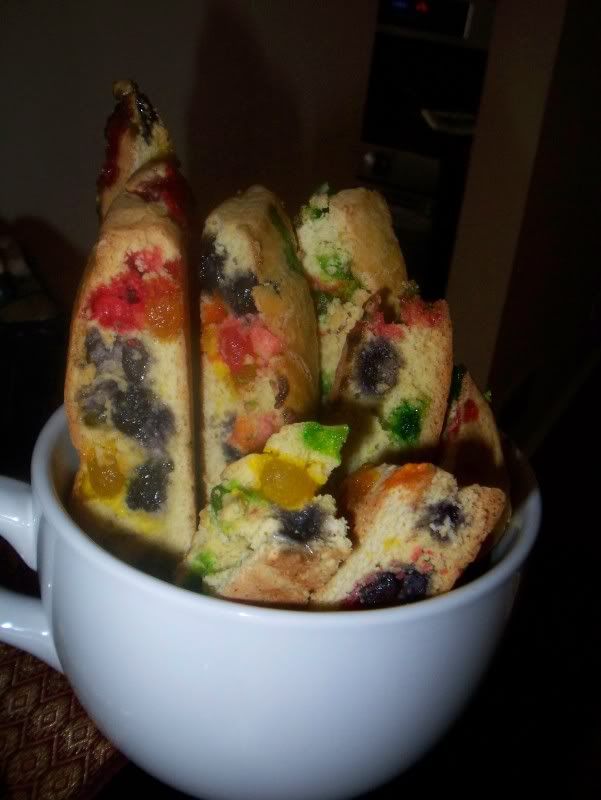 When my brother and I were little, my parents the Easter Bunny, would create a path of candy, either jelly beans or m&m's, originating from our rooms to our respective Easter Baskets. I seem to recall that my brother would pick them up and eat them as he went, whereas I would collect a handful and then shove them all in my mouth at once – classy, right? I loved Easter – it was the only other holiday other than Halloween where we got a free pass on candy consumption (I guess they were hoping that our resulting stomachaches would teach us a lesson. Nope.).

In our baskets, there would always be a chocolate bunny, jelly beans and m&m's, among other things.

Do you eat your rabbits ears first, feet first, or tail first? I'm totally an ears person. But, I digress. I always really enjoyed jelly beans, especially all the black, licorice flavored ones my brother and mom despised. I had to fight my dad for those. Aside from Jelly Belly brand, I didn't really know other kinds existed. My husband introduced me to Starburst jelly beans a few years ago, and I've been hooked ever since.

We saw the bags were on sale at our local store, which of course meant we bought more than we should have. I saw this jelly bean biscotti recipe a while ago on Culinary in the Desert, and figured the jelly bean excess would be a good excuse to try out the recipe. The biscotti looked so festive, and the recipe itself was intriguing – would jelly beans in a baked good taste ok?

Everything assembled nicely for the biscotti, and I got it in the oven without incident. I am so glad I had put parchment paper down, because I didn't think about the jelly beans becoming molten pockets of colored sugar as they baked into the dough. The bit that leaked out onto the paper cleaned up easily, and I had a clean cookie pan once they were done.

My main issue was that the biscotti were very difficult to cut from the log into 1/2" segments - mine were larger than that. The still melted jelly beans would ooze onto the parchment and stick to the knife, and make cutting the next piece off either messy or impossible. I practically had to wash jelly bean goop off of the knife in between each cut. Eventually, I got them all cut and back in the oven, where more of the jelly bean goop leaked out from the cut edges. Once they were out of the oven and cooled, it was time to sample.

The verdict?

They are definite cute and festive, but the jury was still out on whether we liked the taste of them, or were more won over by the novelty of the biscotti. I think I liked them, but I'm not sure if I'll be making them again – I can think of many other Easter specialties (including my Carrot Cake Cheesecake) that I'd rather spend the time both baking and eating.
Because I wasn't sure how jelly bean biscotti would be received, I made a half batch, which worked out fine for us.
Easter Biscotti.
From Culinary in the Desert
3 cups all-purpose flour
2 teaspoons baking powder
1/2 teaspoon salt
4 tablespoons unsalted butter, softened
1 cup sugar
4 large eggs, divided - at room temperature
2 teaspoons vanilla
12 ounces Jelly Beans

Preheat the oven to 375°

In a medium bowl, sift together flour, baking powder and salt.

In a large mixing bowl, cream together butter and sugar until light and fluffy. Add 3 eggs, one at a time, beating until incorporated. Mix in the vanilla.

Add in the flour mixture and mix just until combined. Using a wooden spoon, stir in the Jelly Beans. The dough may be a bit sticky.

Scoop dough onto a lightly floured surface. Divide the dough into 2 pieces. Take one half and roll lightly back and forth making a log about the length of your baking sheet. Carefully place it on a baking sheet lined with parchment paper. Repeat with the second piece.

Using wet fingers if the dough is sticky, flatten each log a bit.

In a small bowl, whisk the remaining egg and brush evenly over each log.

Bake for about 23-28 minutes or until they are slightly golden brown.

Remove from the oven and let cool for at least 10-15 minutes (can go a little more.) Using a serrated knife, carefully slice them on the diagonal into about 1/2" slices. Stand each slice back on the baking sheet - it is ok if they touch.

Bake for another 10-12 minutes until the edges turn a slight golden brown. Transfer to wire rack to cool completely.