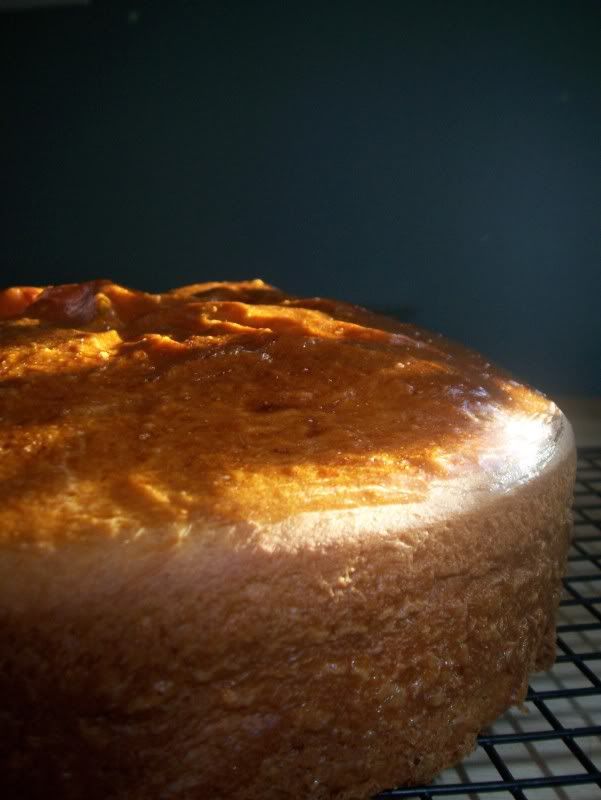 Pao Doce is a Portuguese sweet bread that many say resembles King's Hawaiian Sweet bread. I love trying foods from all different cultures, so the fact that this should resemble something I'm familiar with tempted me to try it out. At least I figured I could somewhat tell if it didn't turn out right, despite never having eaten (much less baked) Pao Doce before.

As with most yeast breads dough itself comes together easily, and has quite a bit of inactive rise time. Whereas Kings Hawaiian Sweet Bread is soft and spongy, this pao doce is a little on the drier side and a tad more dense. It is definitely lighter and has a more uniform crumb than your typical artisan loaf and because it's a little drier than the King's Hawaiian Sweet Bread, the pao doce makes a killer french toast. The recipe says it makes two large loaves, and it certainly does. We've managed to finish off a loaf and a half so far (with the help of family and friends), but we still have one remaining half in the freezer.

I think now I have to schedule myself a trip to Brazil to see how close to the real thing it actually is. Who is up for a field trip??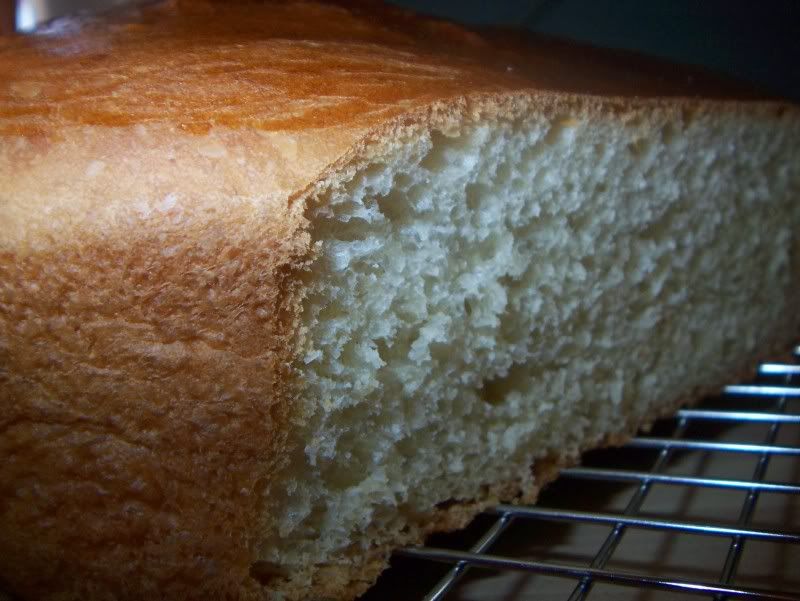 Pao Doce
From: New Betty Crocker International Cookbook. Yield: 2 - large loaves.

Ingredients:
2 Tbsp Active Dry Yeast
¼ c Warm Water
1 c Lukewarm milk (scalded, then cooled)
¾ c Sugar
1 tsp Salt
3 Eggs
½ c Butter, room temperature
5-6 c AP Flour
1 Egg
1 tsp Sugar

Directions:
Dissolve yeast in warm water in a large bowl.
Stir in milk, 3/4 cup sugar, 3 eggs, salt, margarine or butter, and 3 cups of flour. Beat until smooth.
Stir in enough of the remaining flour to make the dough easy to handle.
Knead dough on a lightly floured surface until smooth and elastic - about 5 minutes.
Place in a greased bowl and let rise in a warm place until it is double in size - about 1 1/2 to 2 hours.
Punch down dough and divide in half.
Shape each half into a round slightly flat loaf.
Place each loaf into a well greased round 9" x 1 1/2" pan. Allow to rise for 1 – 1 ½ hours or until double in bulk.
Heat oven to 350°F.
Beat 1 egg and brush over tops of loaves. Sprinkle with one teaspoon of sugar.
Bake until loaves are golden brown, about 35-45 minutes.