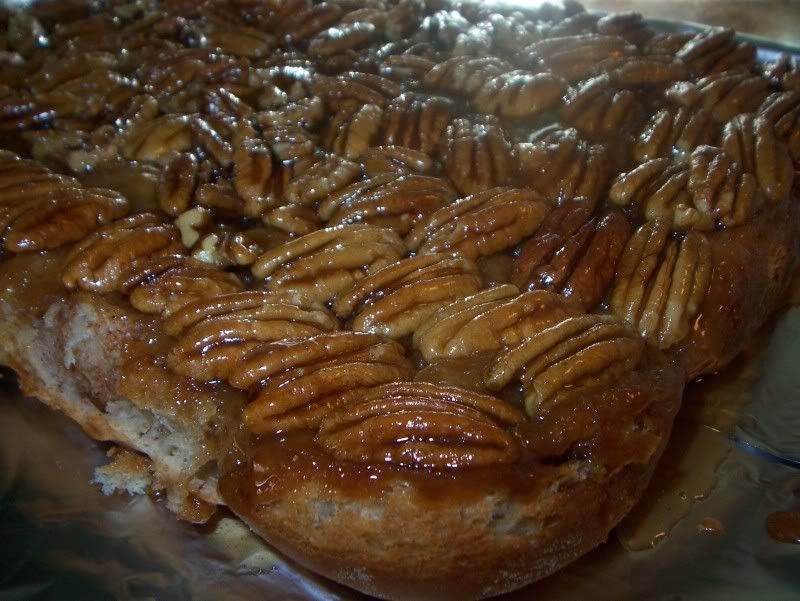 I am so fortunate – I won the mom lottery. Not only do I have my mother who is a constant source of strength and inspiration but I also have a mother-in-law who is supportive, caring and has warmly welcomed me into the family since day one.

I know that there was a time I took my mom for granted. I assumed she would always be there for me, offering advice and supporting me no matter what path in life I chose. What I didn't realize was that this was a luxury, not a given. I had a reality-check several years ago when my mom was diagnosed with cancer. The thought of losing her made me painfully aware of the fact that I should be appreciating what I have on a daily basis, and not just blindly thinking that we'll always have tomorrow. Thankfully, as a result of her fighting spirit coupled with her treatment, she is now cancer-free. I hope that I inherited her optimism, grace and resiliency if ever faced with such hardship.

Sometimes it's hard having my mom is on the East Coast while I'm out here in the Midwest. I can send cards, flowers and sentiments, but I still miss the days when I could hug her and say "Happy Mother's Day, I love you" in person. For the most part, my hugs are now 'oven baked.' I occasionally send care packages to my family of sweets and treats that I think they'd enjoy.

My mom is a lover of pecans. And caramel. This recipe jumped out as something that seems very 'her.' Though I'd never had sticky buns (versus glazed cinnamon buns), this looked like a promising recipe. This called for a sweet, spiced dough rolled with cinnamon, butter and sugar with a caramelized sugar and pecan topping.

The aroma of these buns baking is intoxicating. Fresh out of the oven, the topping is somewhat loose, but once it's given a chance to set up, it somewhat resembles having a cinnamon bun topped with a pecan caramel toffee.

So if you're like me and can't say "I love you" in person, say it with buns. Buttery, sugary, pecan buns.

And just think, the more you eat, the bigger 'hug' you'll get each time you put on your jeans!



Happy Mother's Day, Mom! I love you!





Spiced Sweet Dough
From: Bon Appetite Magazine, December 2009. Yields dough for 30

Ingredients:
1 c Warm milk (105°-115° F)
2 pkg Active dry yeast
¼ tsp plus 2/3 c White sugar
1 ½ tsp Finely grated Orange peel
3 ¾ c AP Flour
2 tsp Ground cinnamon
1 ¼ tsp Salt
1 tsp Ground ginger
1 Large Egg
1 Large Egg Yolk
½ c (1 stick) Unsalted butter, room temperature
Directions:
Stir milk, yeast, and 1/4 teaspoon sugar in small bowl. Let stand until mixture bubbles, about 6 minutes. Stir again.
Mix remaining 2/3 cup sugar and orange peel in medium bowl.
Add flour, cinnamon, salt, and ginger to bowl of heavy-duty stand mixer fitted with paddle attachment; mix on low speed. Add yeast mixture; mix on medium-low speed until dry shaggy mass forms, scraping down bowl occasionally, about 2 minutes. Add egg and egg yolk; beat on medium speed until well blended. Add sugar mixture; beat until moist soft dough that resembles thick batter forms, about 3 minutes.
Add butter by 1 1/2 tablespoonfuls; beat on medium-low speed until almost incorporated before adding more, about 2 minutes (dough will be sticky). Beat dough on medium-high 2 minutes longer. Let dough rest in bowl 10 minutes (dough will become less sticky).
Scrape dough out onto work surface; gather together. Place in large buttered bowl. Cover with plastic wrap; let rise at room temperature until almost doubled, about 2 hours. Punch dough down; cover with plastic wrap and chill overnight.


Brown Sugar Pecan Sticky Buns
From: Bon Appetite Magazine, December 2009. Yields 30.

Ingredients:
Topping
1 ½ c Packed golden brown sugar
¾ c (1 ½ sticks) Unsalted butter, diced
¾ c Honey
3 c Pecan halves
Filling
½ c Sugar
6 Tbsp Golden brown sugar
1 Tbsp Ground cinnamon
Spiced Sweet Dough
4 Tbsp (1/2 stick) Unsalted butter, room temperature
Directions:

Topping
Butter two 13x9x2-inch glass baking dishes. Whisk sugar, butter, and honey in small saucepan over medium-low heat until smooth and bubbling around sides. Divide hot syrup between prepared baking dishes, allowing topping to cover bottom of each dish. Place pecan halves, rounded side down, in syrup, dividing equally. Cool.

Filling
Whisk both sugars and cinnamon in small bowl.
Turn cold Spiced Sweet Dough out onto floured surface; sprinkle with flour. Divide dough in half. Roll out dough to two 15x12-inch rectangles. Using fingers, spread 2 tablespoons butter evenly over each rectangle. Sprinkle cinnamon sugar over each. Starting at 1 long side of each dough rectangle, tightly roll up dough jelly-roll style, enclosing filling. Using large knife, cut each roll crosswise into fifteen 1-inch-thick slices. Arrange 15 dough slices, cut side down, atop cooled syrup and pecan halves in each baking dish, spacing evenly apart. Cover with waxed paper; let rise in warm draft-free area until buns are puffy and doubled, about 1 hour 45 minutes.
Position 1 rack in top third and 1 rack in bottom third of oven; preheat to 375°F. Line 2 rimmed baking sheets with parchment; place dishes with sticky buns on baking sheets. Bake buns until deep golden brown and filling is barely bubbling around edges, about 25 minutes. Let buns stand 2 minutes. Cut around sides of buns to loosen. Place large rimmed platter atop each baking dish. Using oven mitts, firmly hold baking dish and platter together and invert buns onto platter. Cool at least 45 minutes. Serve slightly warm or at room temperature.
Tip: You can roll, cut and assemble ahead. Put in freezer until ready to use. Night before, move from freezer to refrigerator and let sit overnight. Let sit on the counter for an hour before baking, then bake as directed.