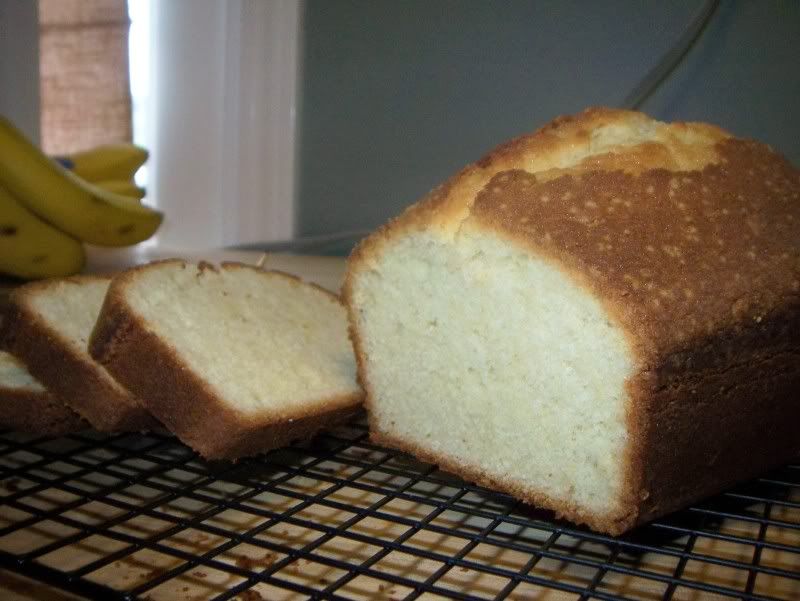 Sometimes simple is better.

A pound cake is incredibly simple, yet totally satisfying. And it's a basic recipe that I think everyone should have in their dessert arsenal. A slice topped with whipped cream and strawberries? Oh yes.

This cake is moist without being wet, and has a sturdy yet incredibly tender crumb. I love the almond extract in this, but I could definitely see it being a little overwhelming for some people. So experiment with your palate. I think it'd be great also if you remove the almond extract and added some lemon zest to the batter. Or even some blueberries, too. That would really brighten it up for the springtime. Also, you could easily double this recipe to transform it from a loaf cake to a bundt cake.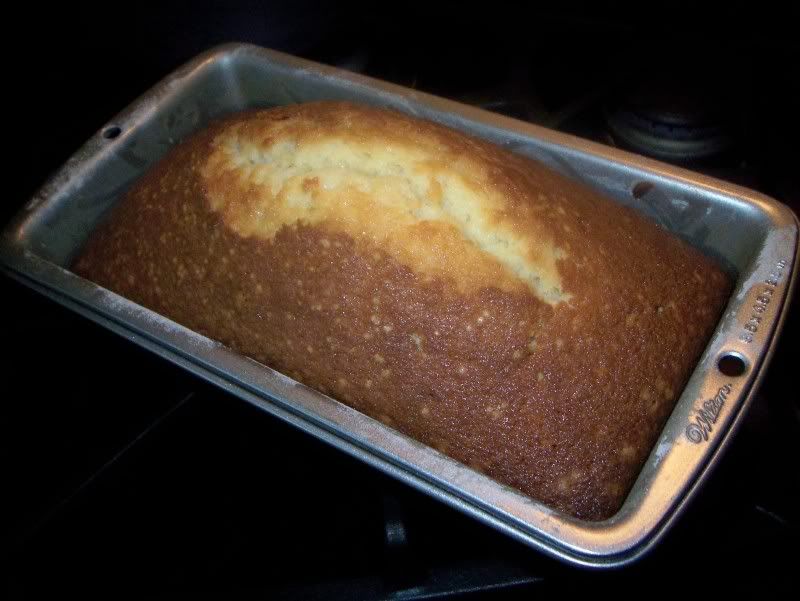 Old-Fashioned Pound Cake Loaf

Ingredients
1 1/2 cups all-purpose flour
1 1/2 cups white sugar
1/2 cup butter
1/2 cup 1% milk
3 eggs
1 pinch baking soda
1 tsp real vanilla extract
1/2 tsp real almond extract

Directions
Preheat oven to 375 degrees F. Grease and flour a loaf pan.
In a large bowl, cream butter and sugar until light and fluffy. Add milk and eggs one at a time until completely incorporated. Add extracts.
Add flour and pinch of soda, mix well. Pour into loaf pan.
Bake at 375 degrees F for 1 hour, or until a toothpick inserted into center of cake comes out clean.